Part of the research we provide includes in-depth dashboards and custom tables that are updated daily. As a thank you for your support, our patrons on Patreon get access to these dashboards, exclusive content, and many other benefits.

Joining is quick and easy, simply select the membership that's right for you.
In addition to other benefits like special titles in our 4000+ member Discord community or custom badges next to your comments on YouTube, here is a quick summary of the visualizations you'll have access to, depending on your membership tier:

The Cathie Indicator – track ARK Invest's number of holdings to see when Cathie Wood is holding cash-like positions or when she's spending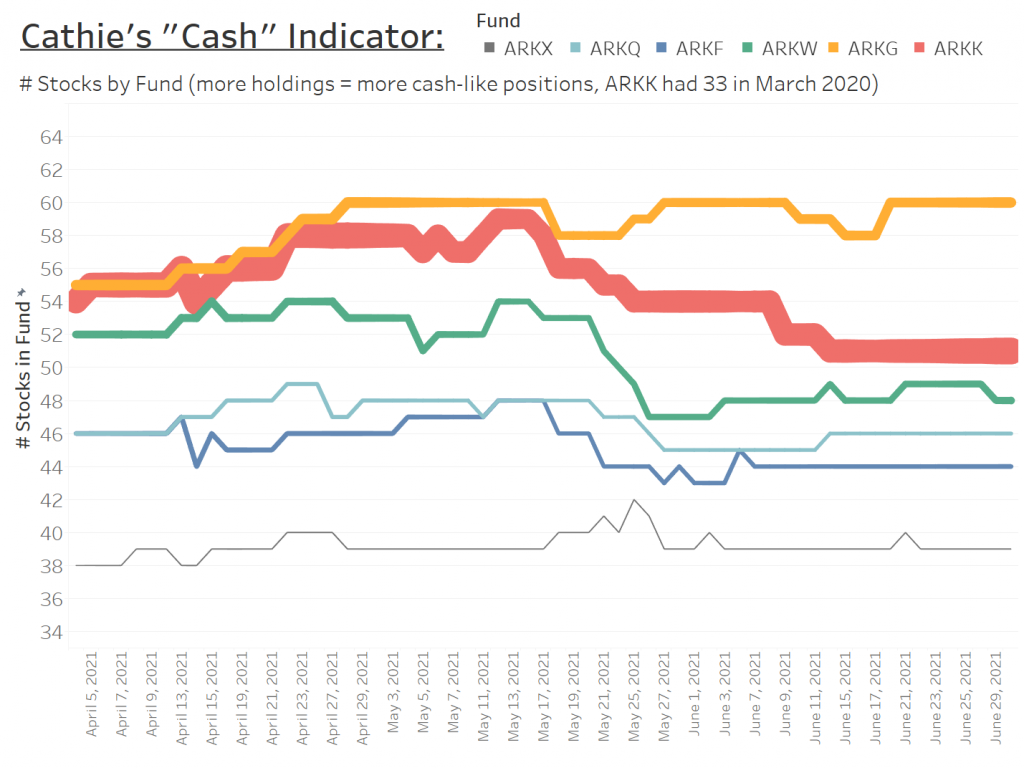 The ARK Fund Explorer – many interactive visualizations focused on exploring the combined and individual holdings of Cathie Wood's six actively managed, conviction-weighted funds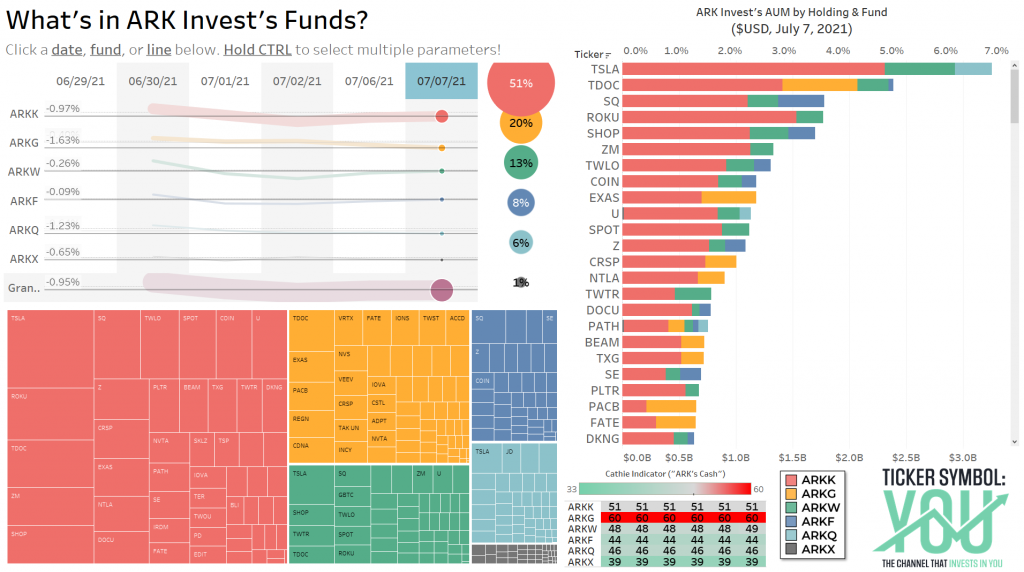 The ARK Reactor – interactive tables, plots, and heatmaps focused on highlighting changes in the combined and individual holdings of ARK Invest's funds, as featured on Ticker Symbol: YOU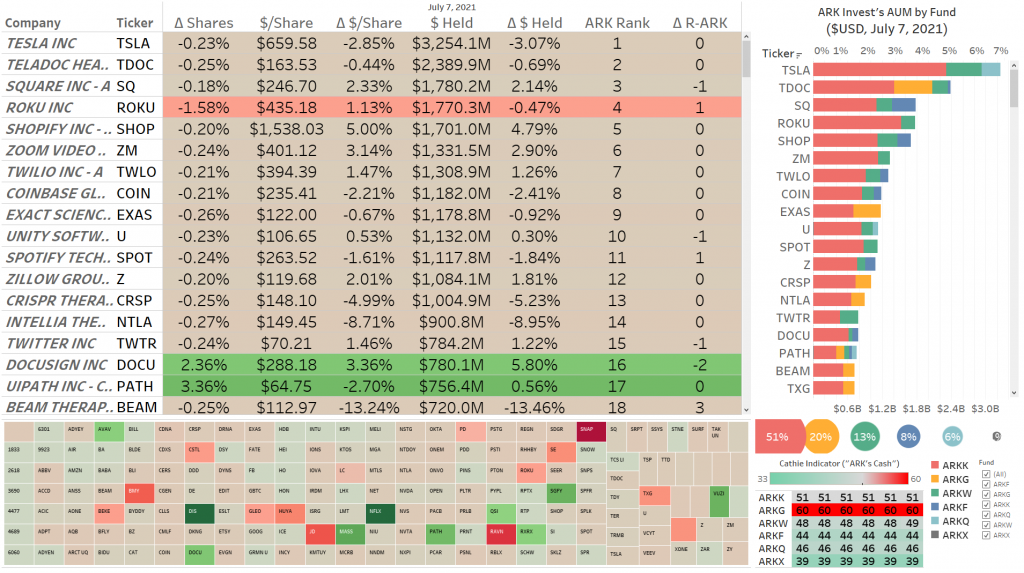 There are over a dozen dashboards and more being added all the time! Once again, excited to have YOU as part of the community that invests in YOU.